A couple days ago, the "fair and balanced" Fox News Channel took out a full page ad in the Washington Post claiming that none of the other major news channels covered the recent Tea-Party protest in Washington D.C.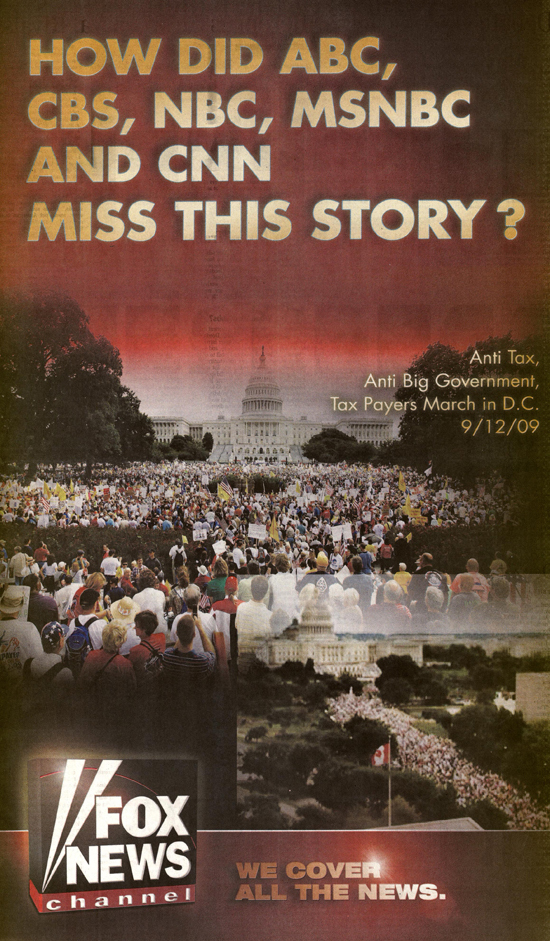 The problem with this ad--as with much of the news that Fox pretends to report--was that it was simply false. ABC, CNN, MSNBC, and NBC all covered the story numerous times. Just like the liars on their show, Fox is going out of their way to blatantly lie to the American public.
Here is a quick video of Rick Sanchez of CNN calling out Fox for their lies--even pointing out that one of the images on Fox's ad was taken from a CNN camera.